NEW
For the purpose of ensuring workplace safety, we strongly recommend training for Proof-tec products containing more than 0.1% diisocyanates and intended for use in a professional or industrial setting. Any product subject to this restriction will carry the following notice on its packaging: "Appropriate training is required prior to industrial or commercial use starting from August 24, 2023."
NEW
A drone shot of the Proof-Tec production/warehourses. Our goods are produced here every day and sent to our customers worldwide. The implementation of new products requires space and therefore the planning of an additional production hall has already begun.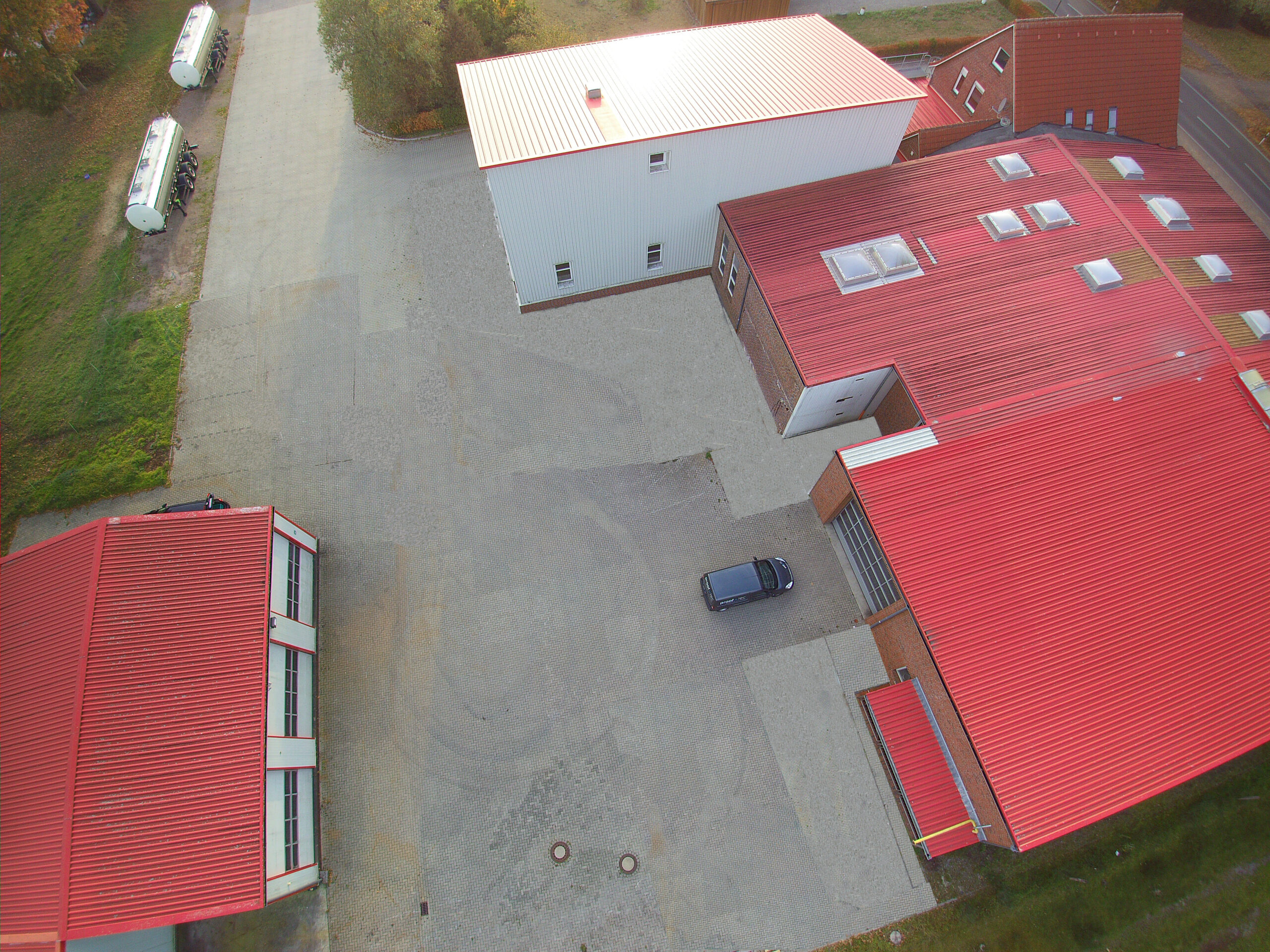 NEW
Today we received a large shipment of packaging materials, so our production was able to start work immediately and a shipment of our PT PUR Injection Resin 300 was completed. The goods will be picked up tomorrow and sent to our customers as quickly as possible.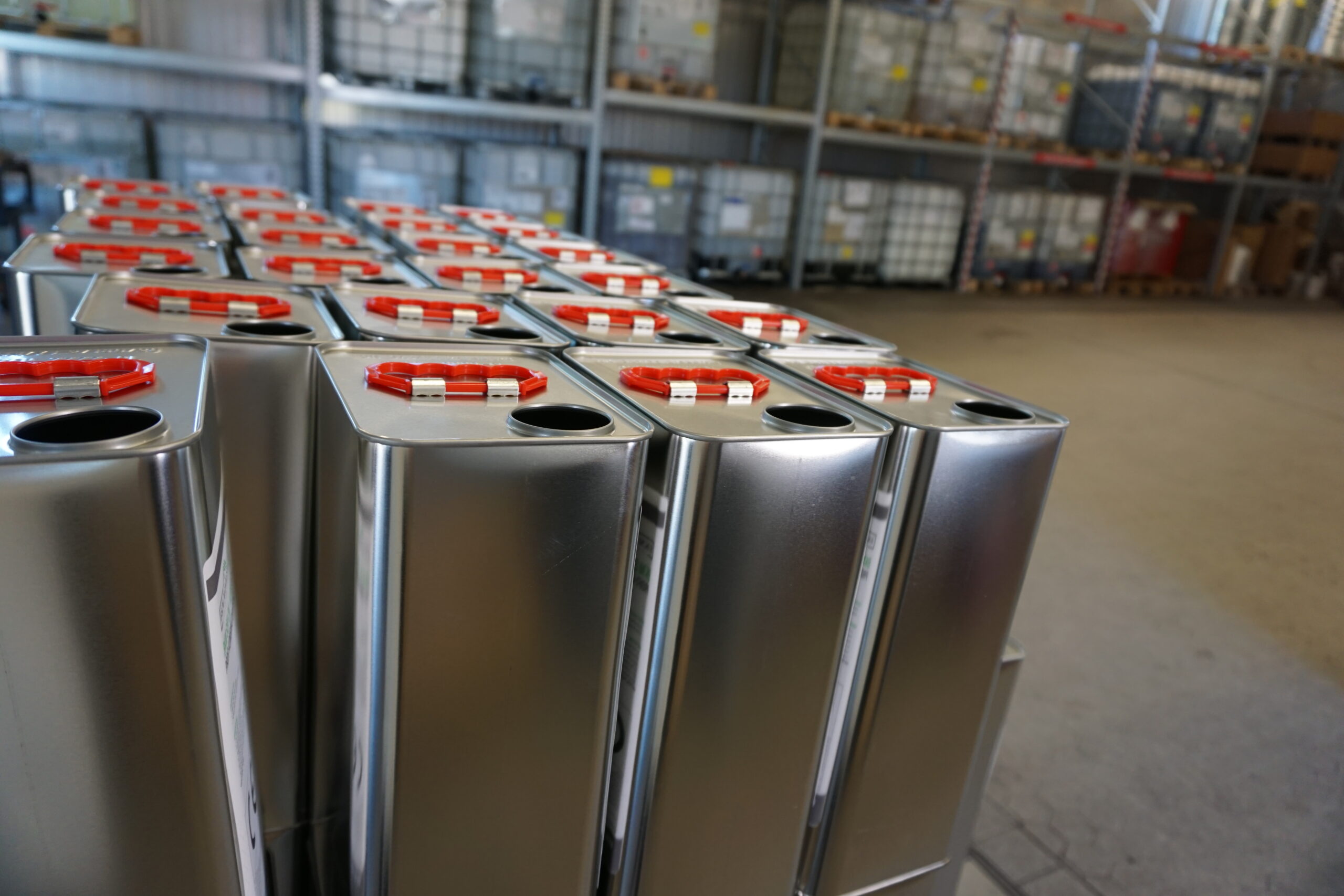 NEW
Brochure "FCBT -Reliable watertight sealing of concrete structures on base of  fresh bonding technology"
From now on available in the download section or on demand at: info@proof-tec.com
A container is on its way.
PT Reactive Slurry crystalline
The container leaves our headquarters in Friedeburg and is loaded at JadeWeserPort in Wilhelmshaven/Germany, 40 kilometres away. The JadeWeserPort is the only German deep-water port. The largest container ships in the word can be handled in the port. Due to the short distance to the port we are able to dispatch shipments quickly.
The pallets are ready for loading.
Absolute precision is required for loading.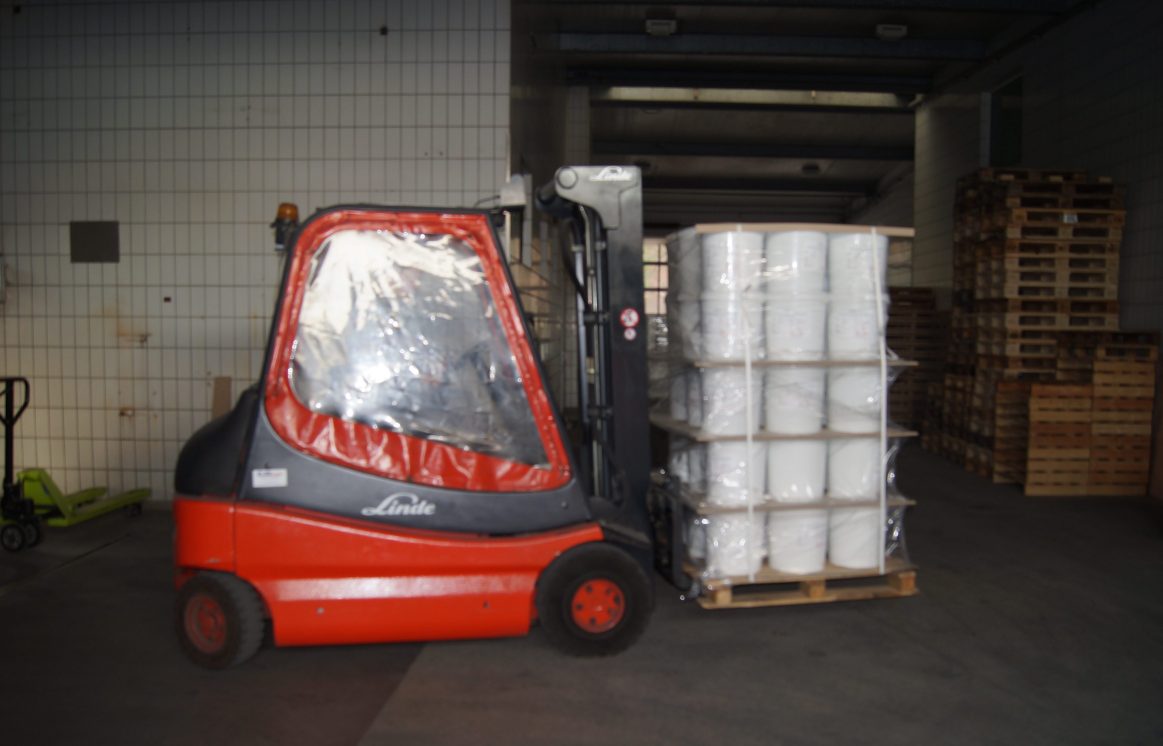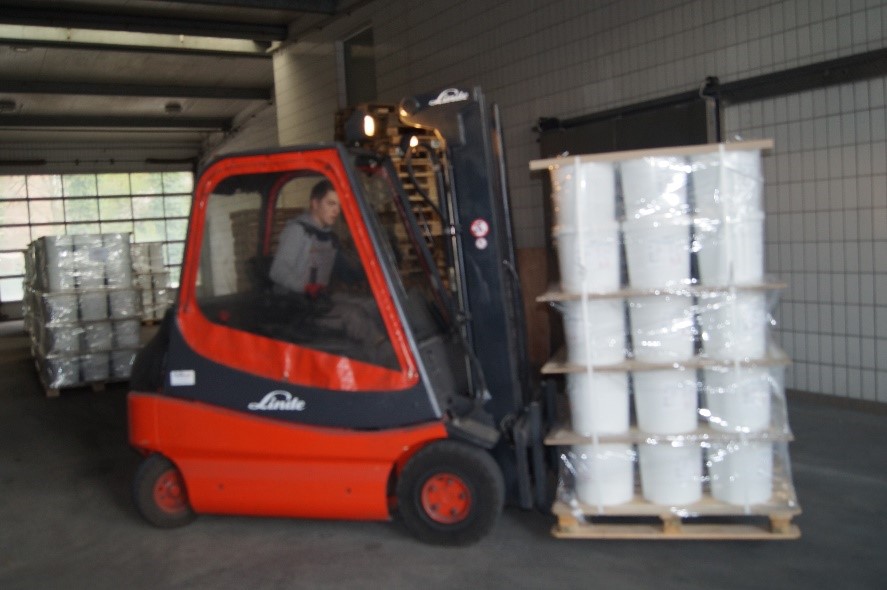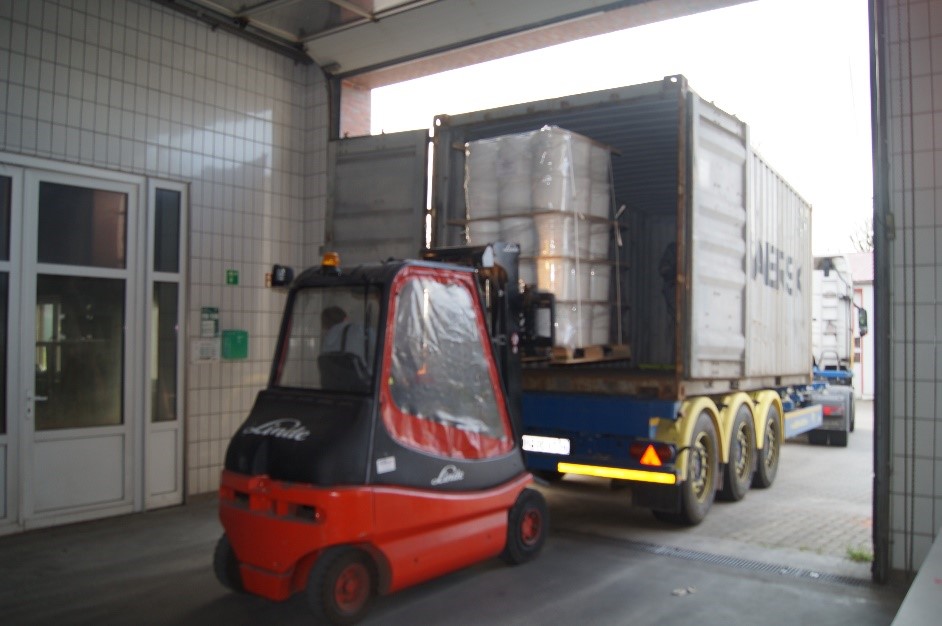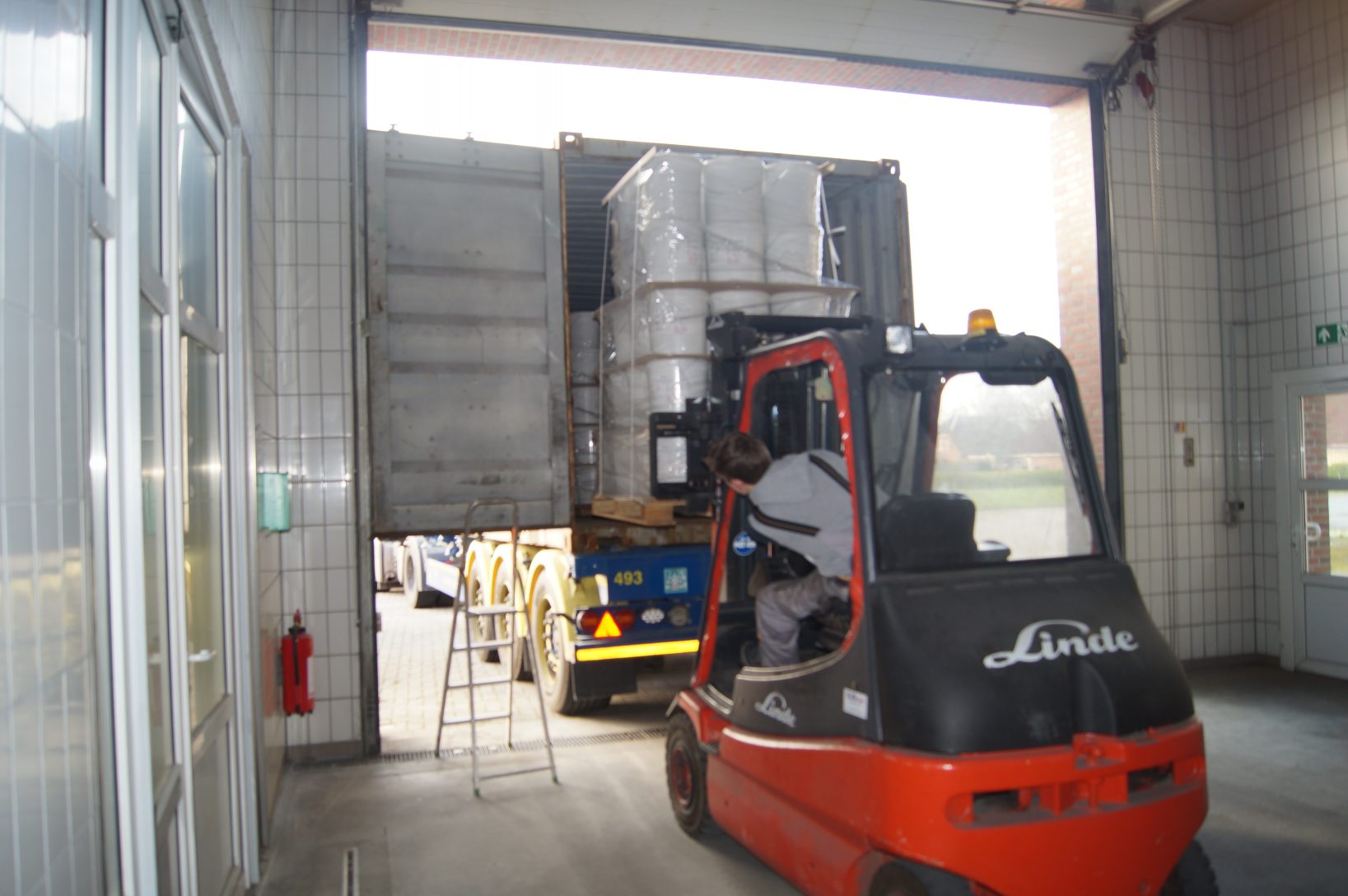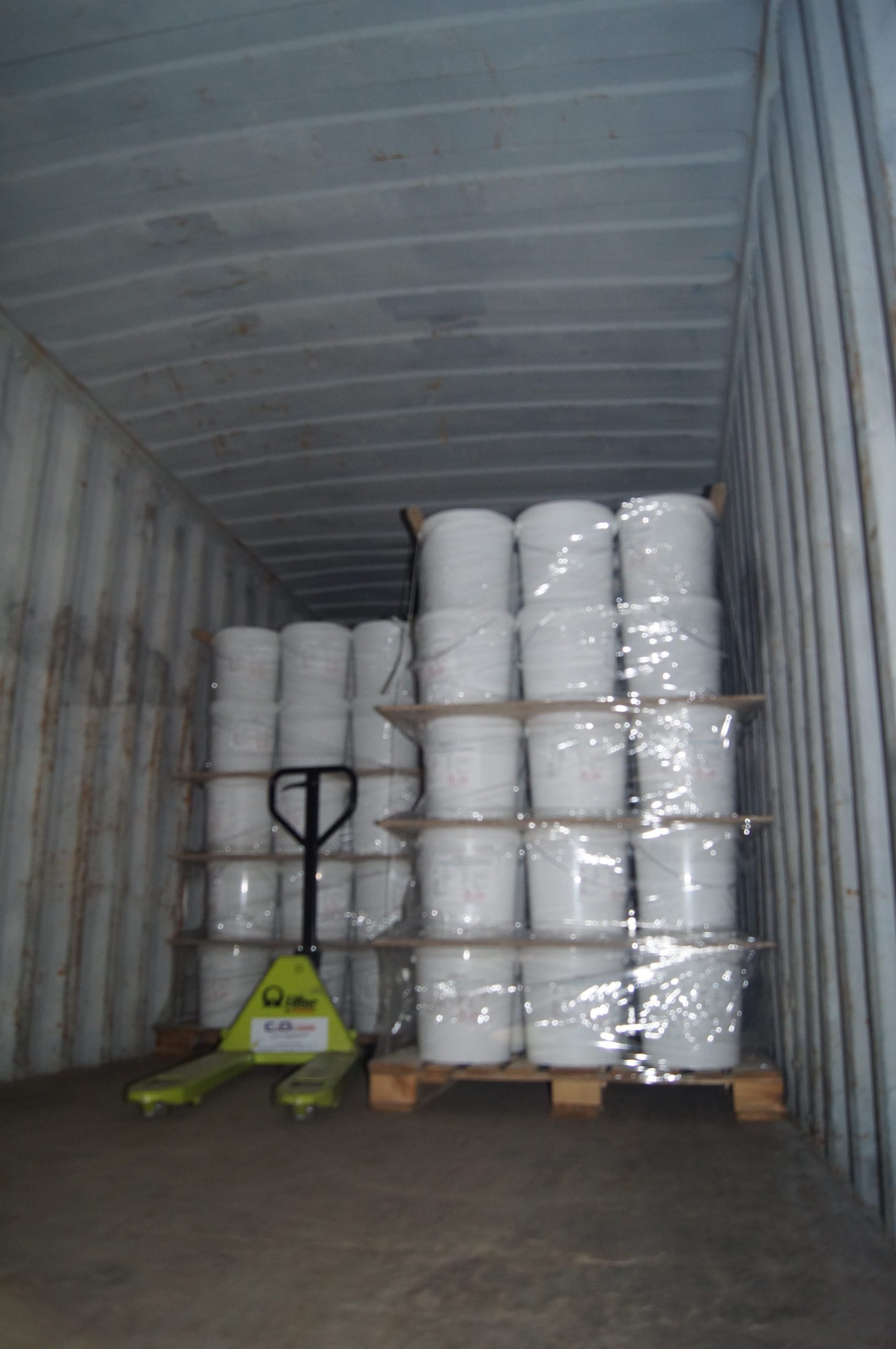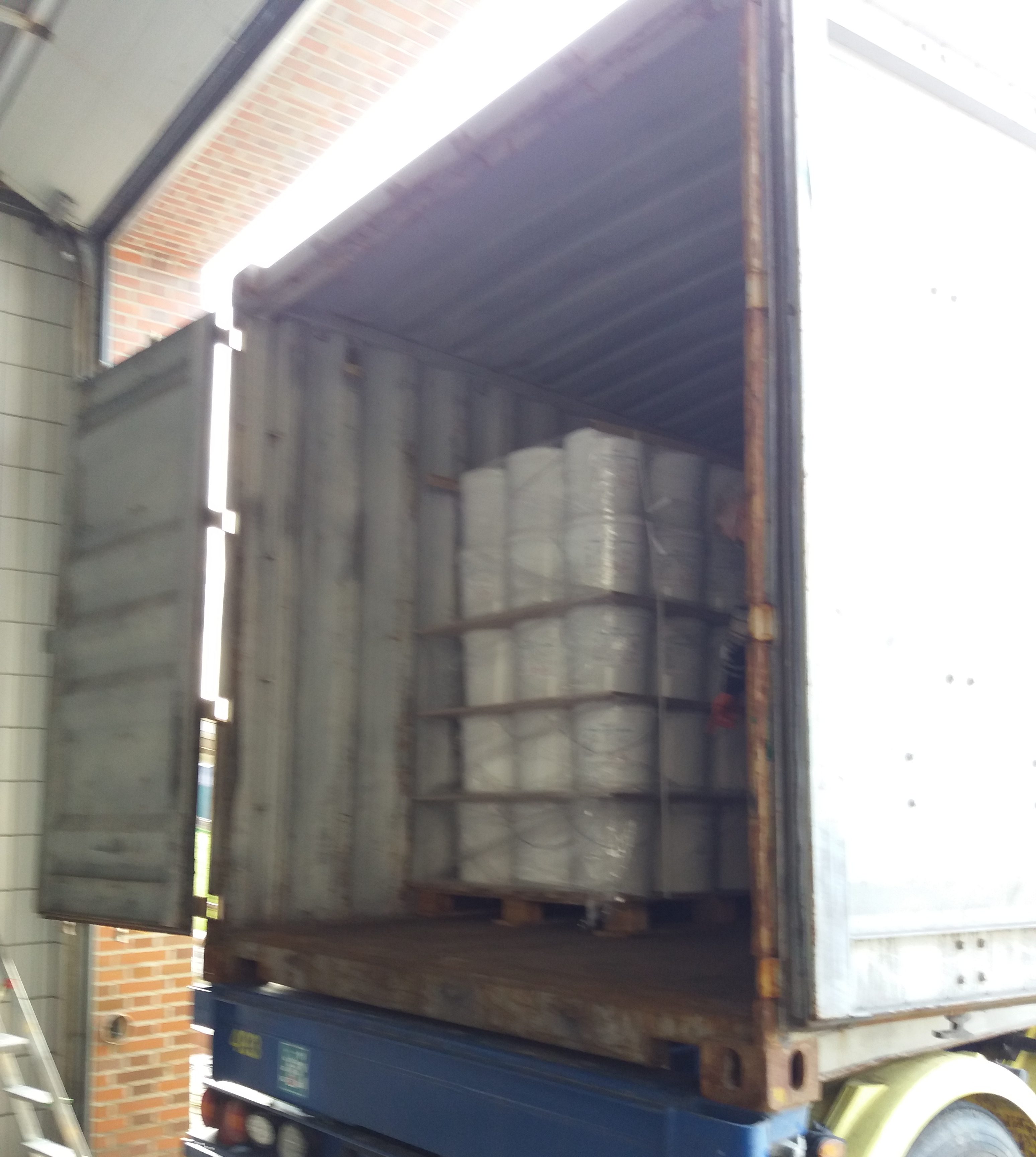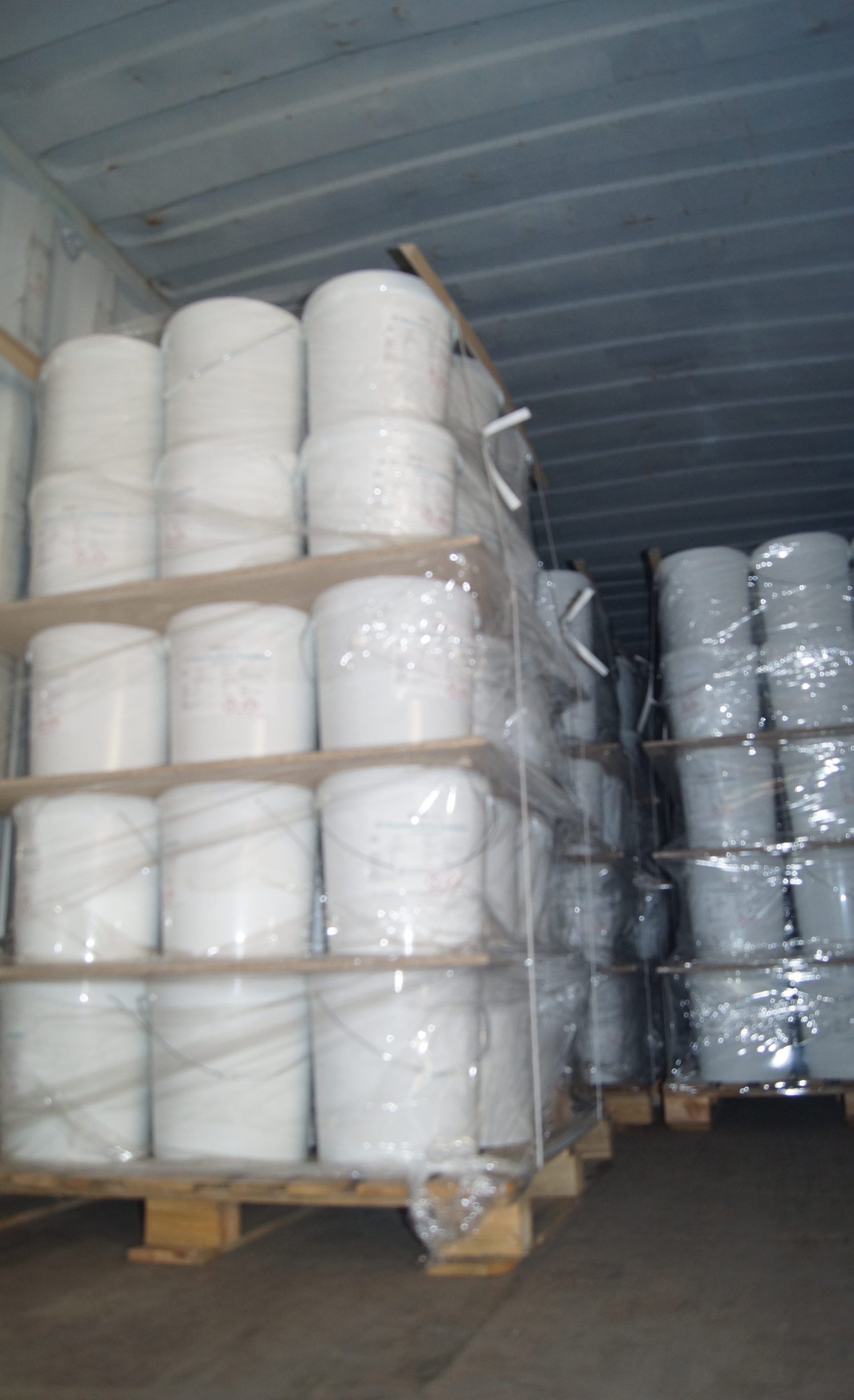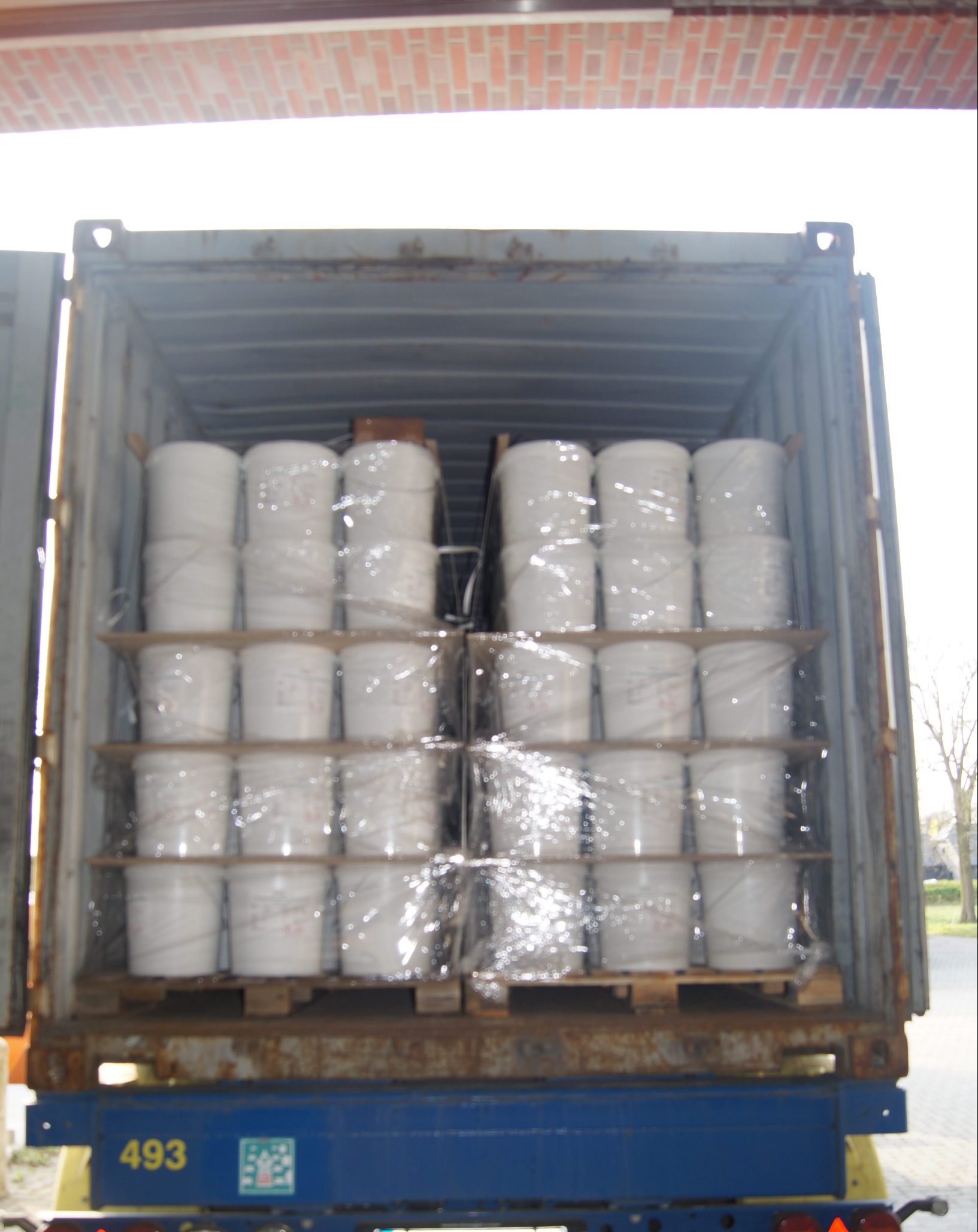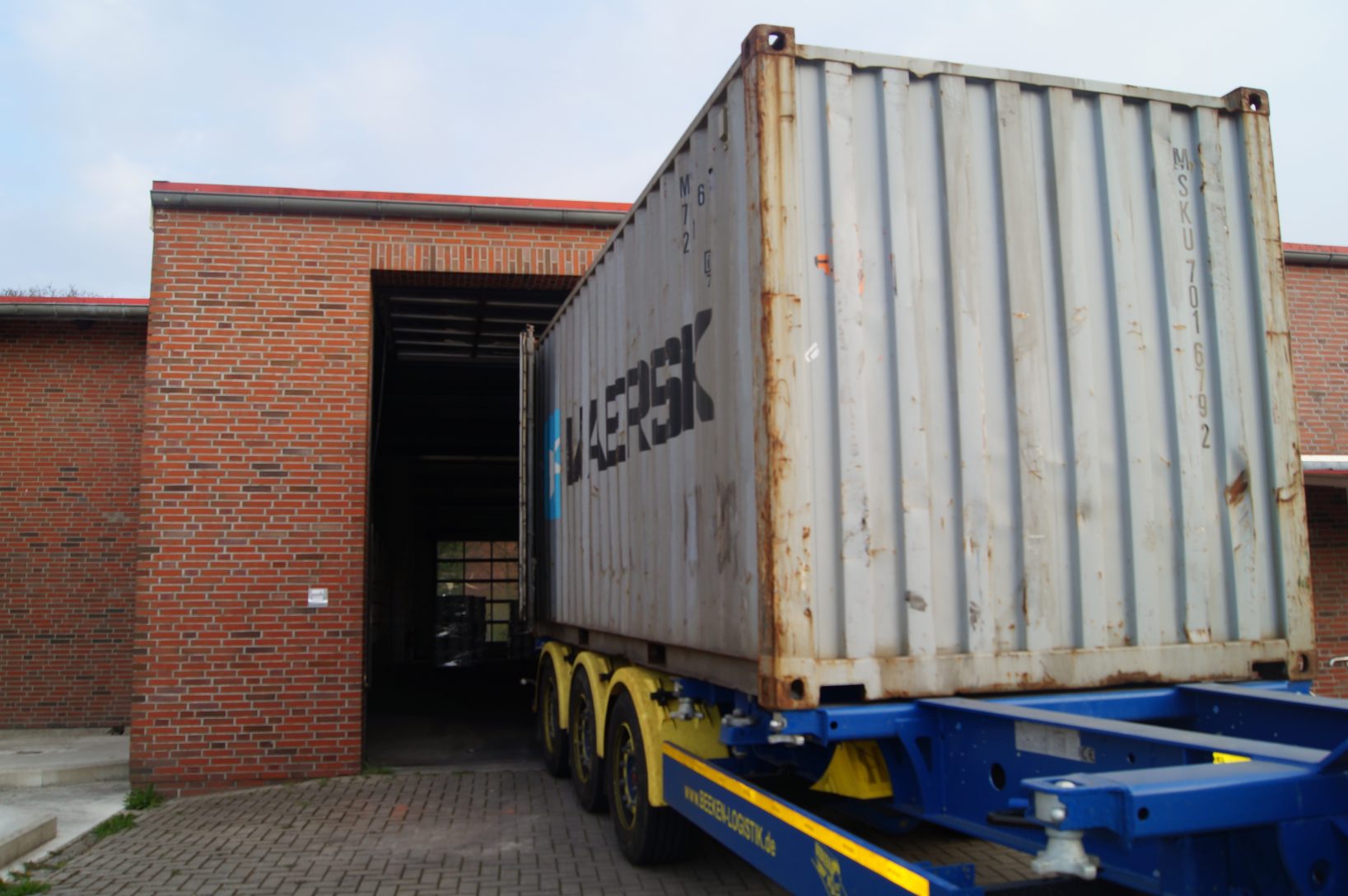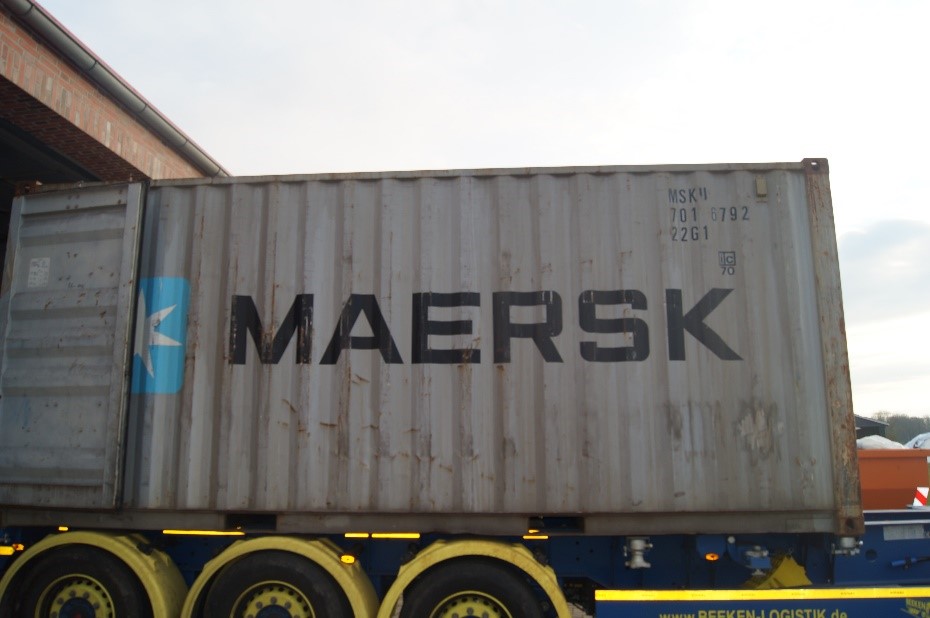 New development in the range of our pre applied membranes:
PT Membrane Crystal
Crystalline active pre-applied membrane!!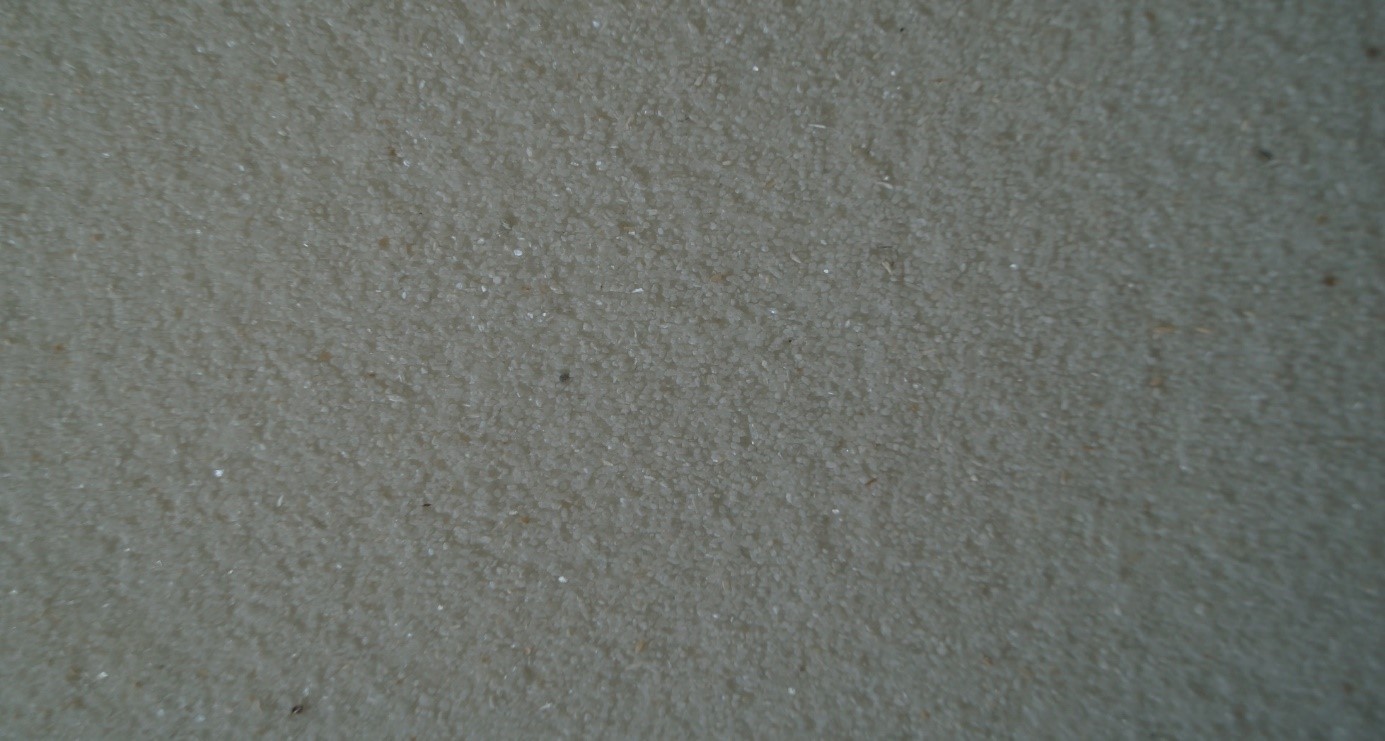 Perfect bonding to fresh concrete. No water penetration between concrete and membrane. After pouring of the concrete the crystalline properties start and have self healing properties afterwards, which leads to a higher safeness of the system.
What is the difference to other membranes???
PT Membrane Crystal works in three steps:
Very high puncture resistant membrane.
Special adhesive with excellent bonding to fresh concrete.
Crystalline, permanently active coating with crystallization properties into the concrete and therewith self-healing properties.
For more information:
proof-tec GmbH
-waterproofing technologies-
Wiesedermeerer Hauptstr. 24
D-26446 Friedeburg
-GERMANY-
E-Mail : info@proof-tec.com
PT PMB Reactive Coating Ultra
These photographs show the application of PT PMB Reactive Coating Ultra in a special manner of waterproofing. The application is done by a 2K spraying device.
For more information please send an email to: info@proof-tec.com.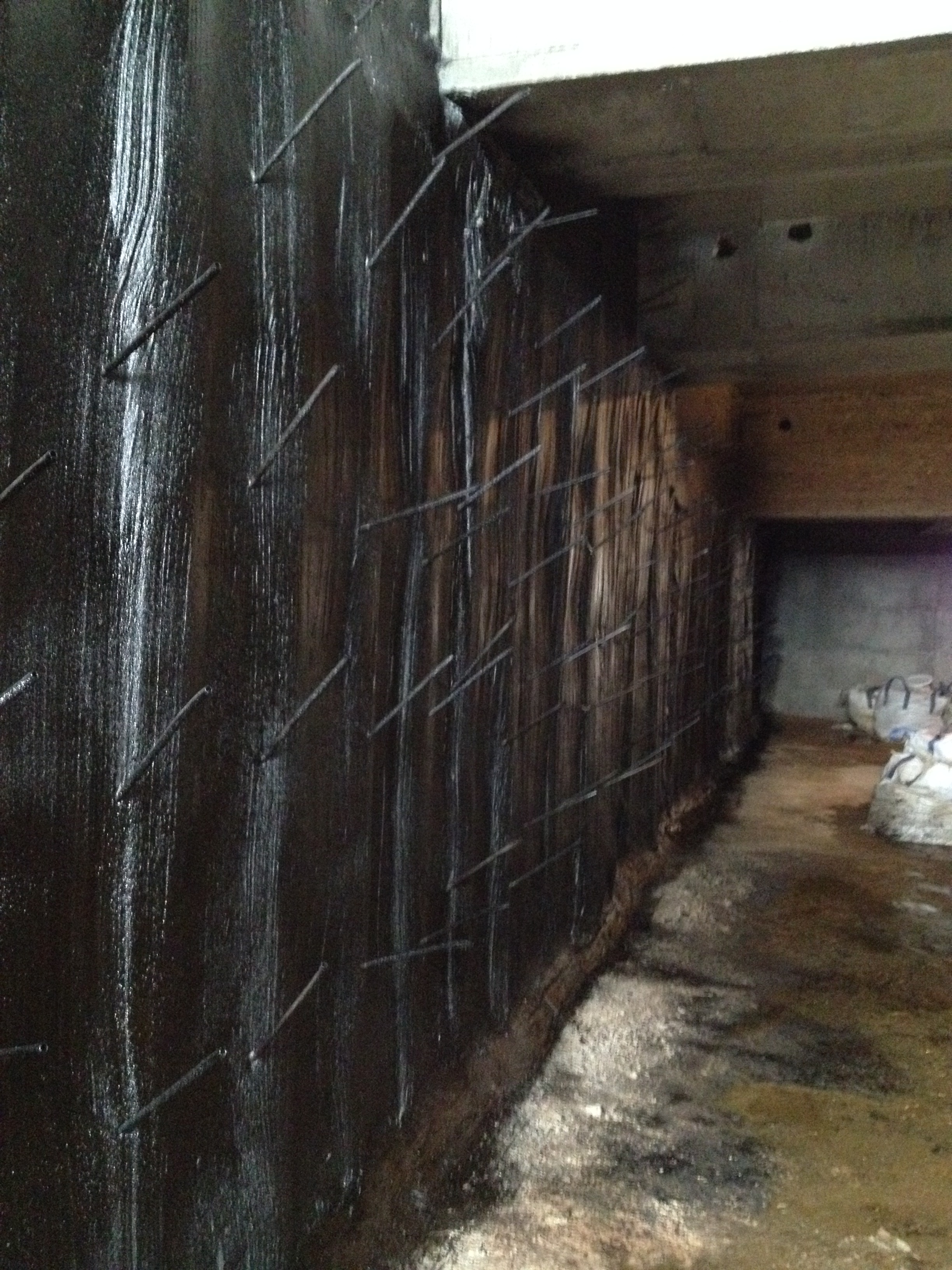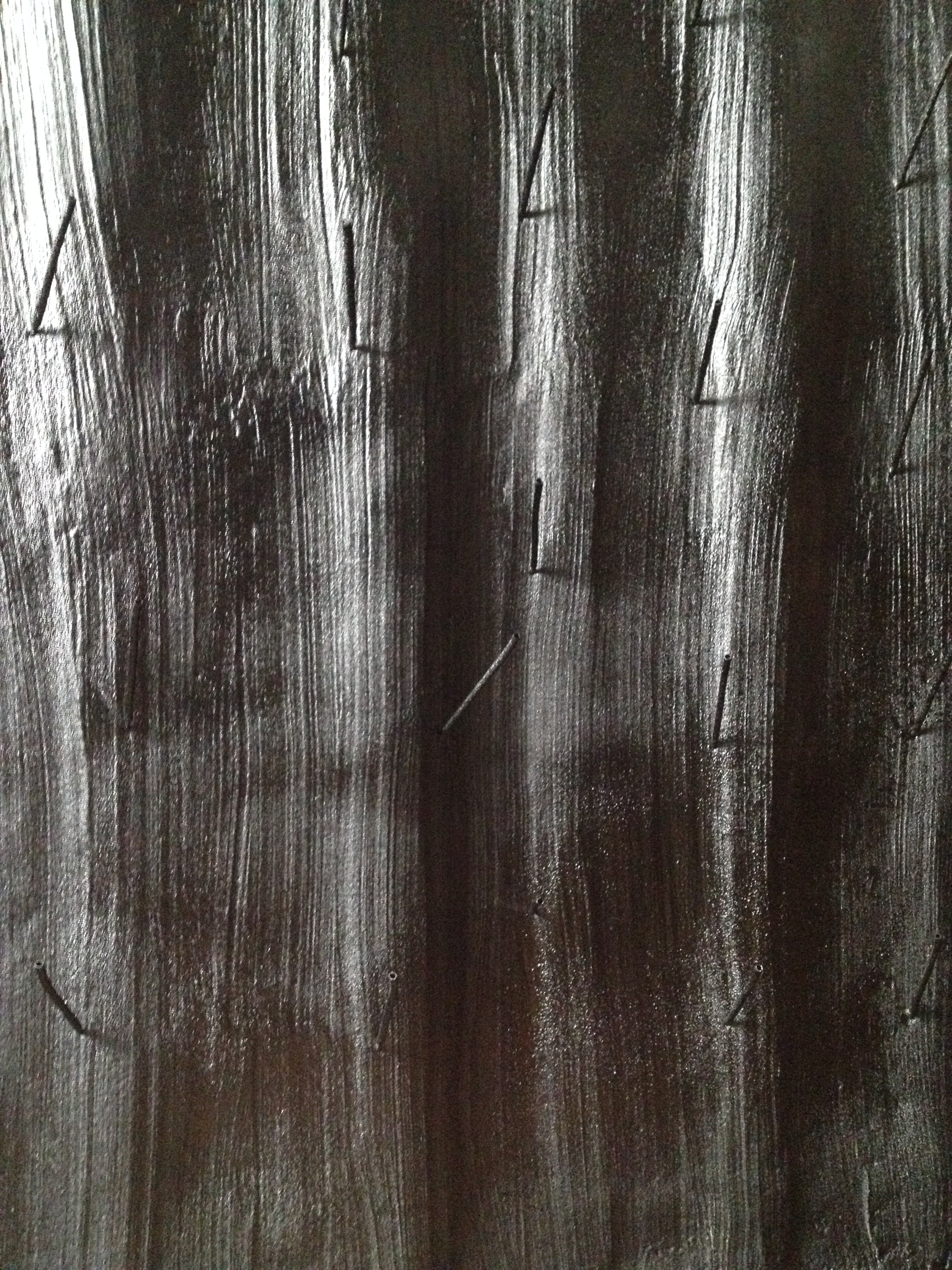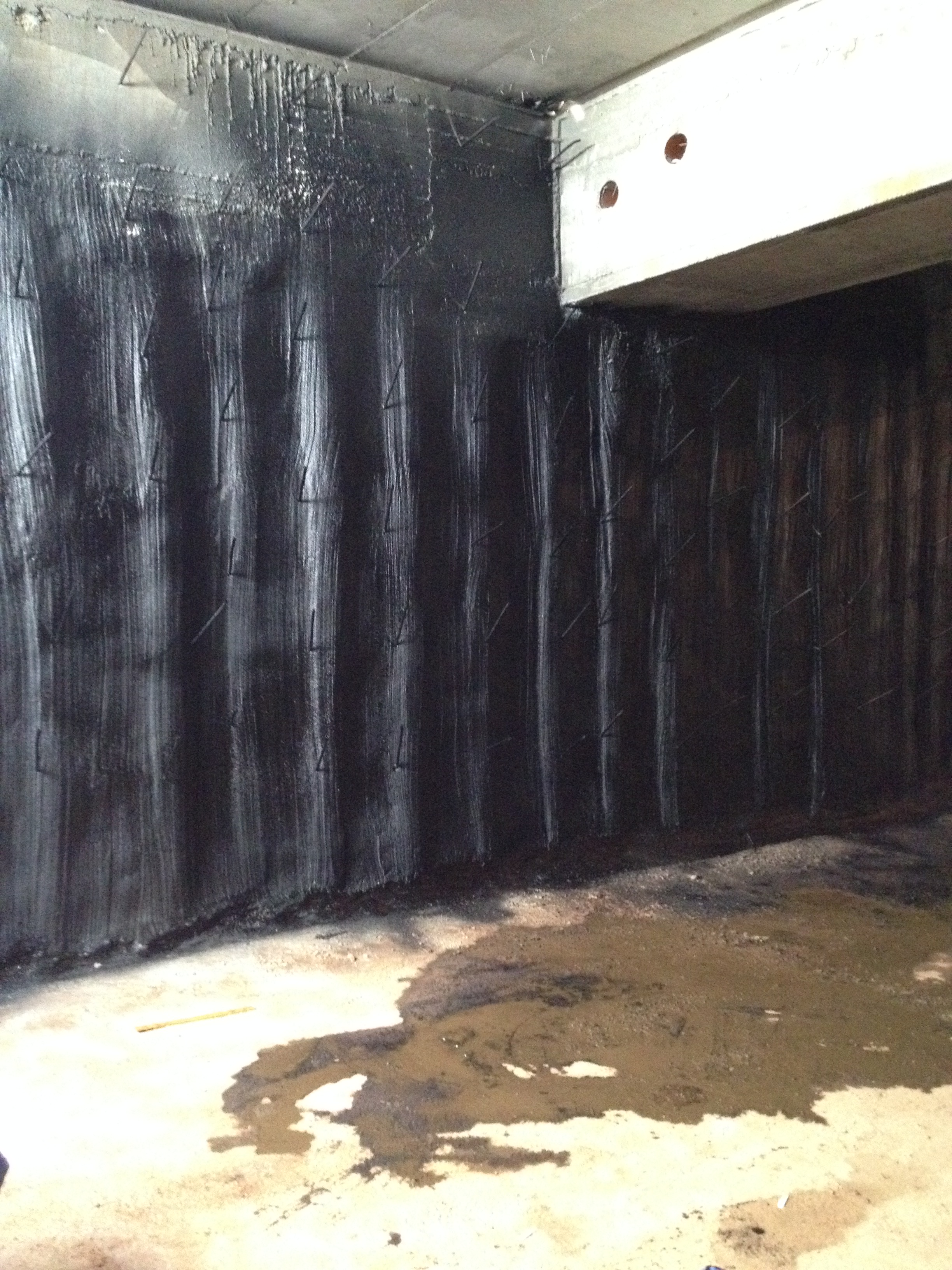 Special solution for special foundation engineering
In the present case at a pile wall with metal anchors a numerous of waterproofing systems could not lead to the desired sealing against pressurized water. Different injection methods and also externally applied sealing materials did not lead to the desired success. On base of a special developed waterproofing system by proof-tec the situation was solved. A waterproofing system consisting of:
 – PT SPUR Injection Foam 100
– PT PUR Combi-Injection Resin DUO 600
– PT Kneading Sealant Special
– PT Waterstop Mortar 
was used here. The result is a permanently watertight solution against pressurized water. Special sealing solutions are our challenge !!!
For more information please send an email to: info@proof-tec.com.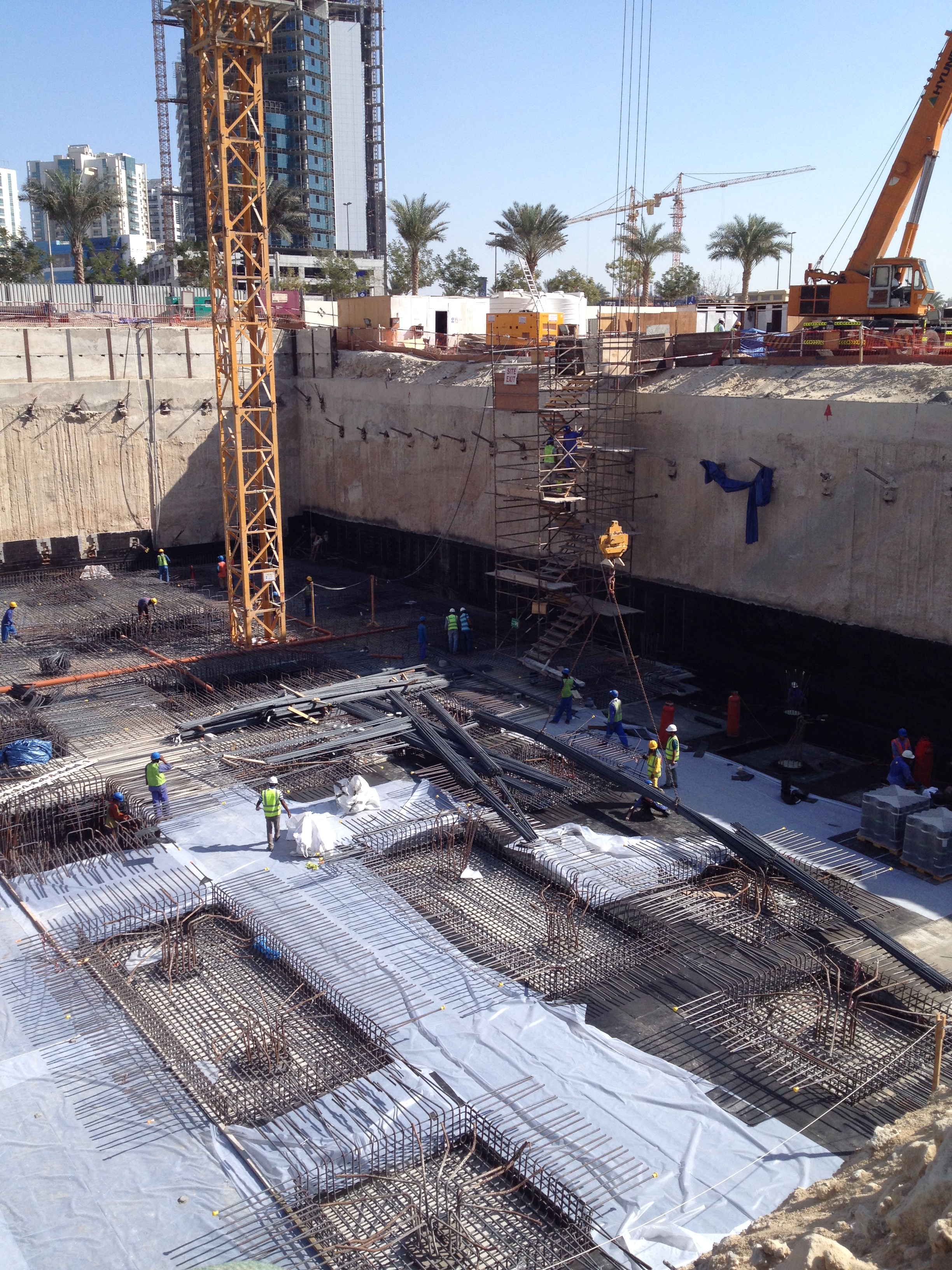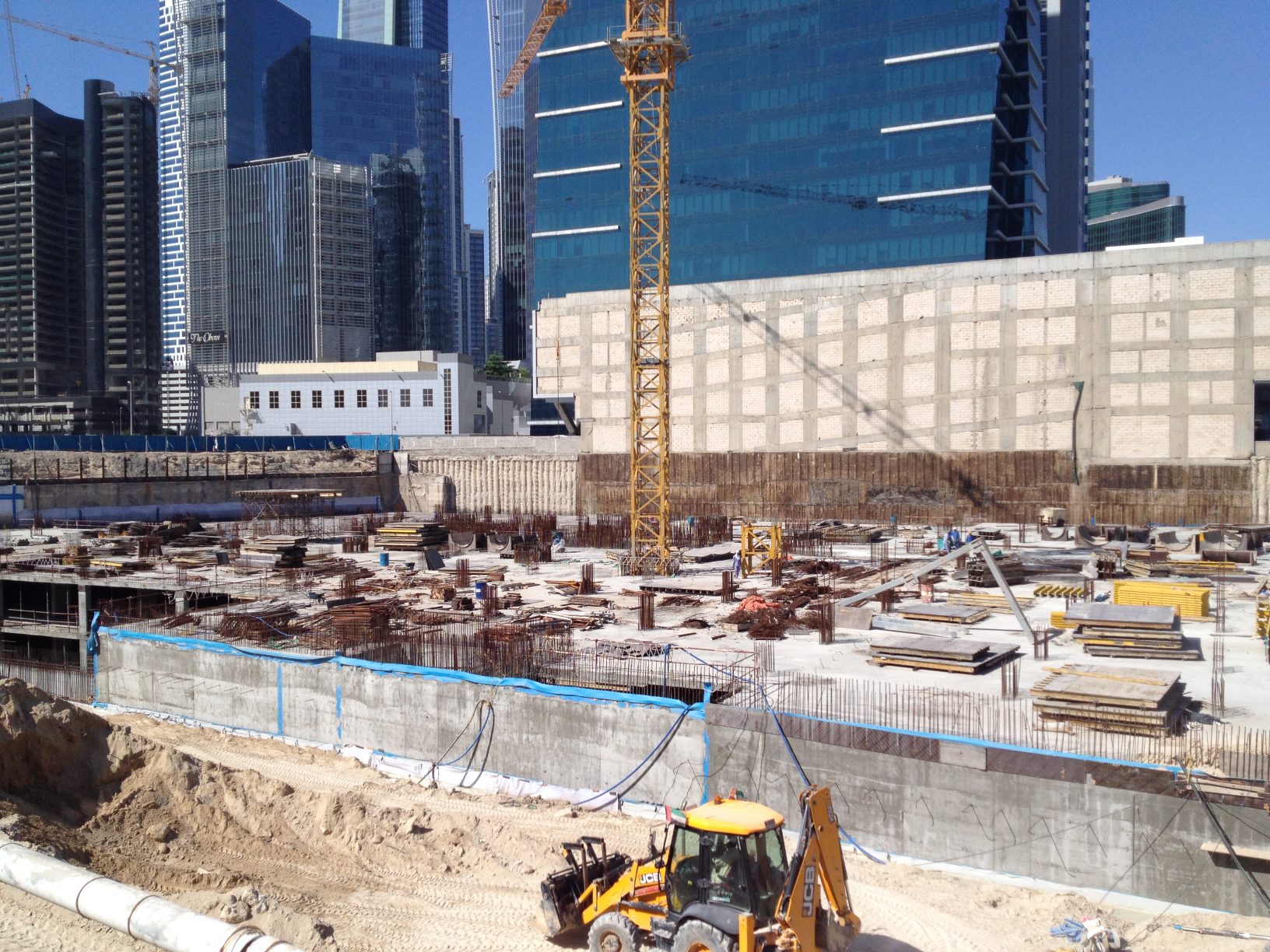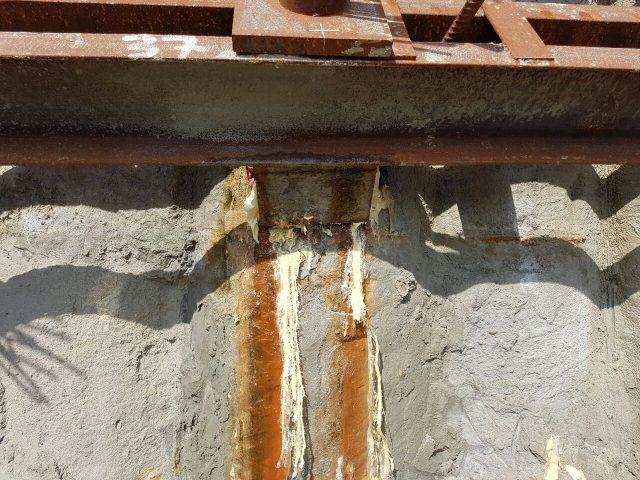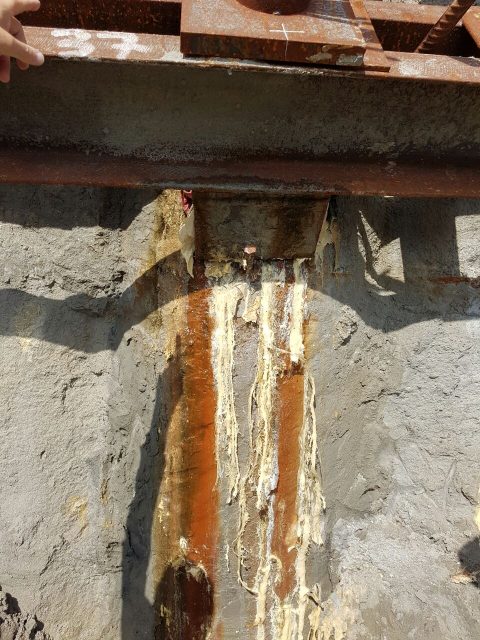 Horizontal barrier with PT Inject Cream HQ

 
Brick walls with high water content, which leads to be destroyed by rising dampness, can be sealed with PT Inject Cream HQ. New test reports confirm the usage up to a water content of 95 % in brick walls. It is very safe in its funktionalty because of an extremely high active substance of the injection cream.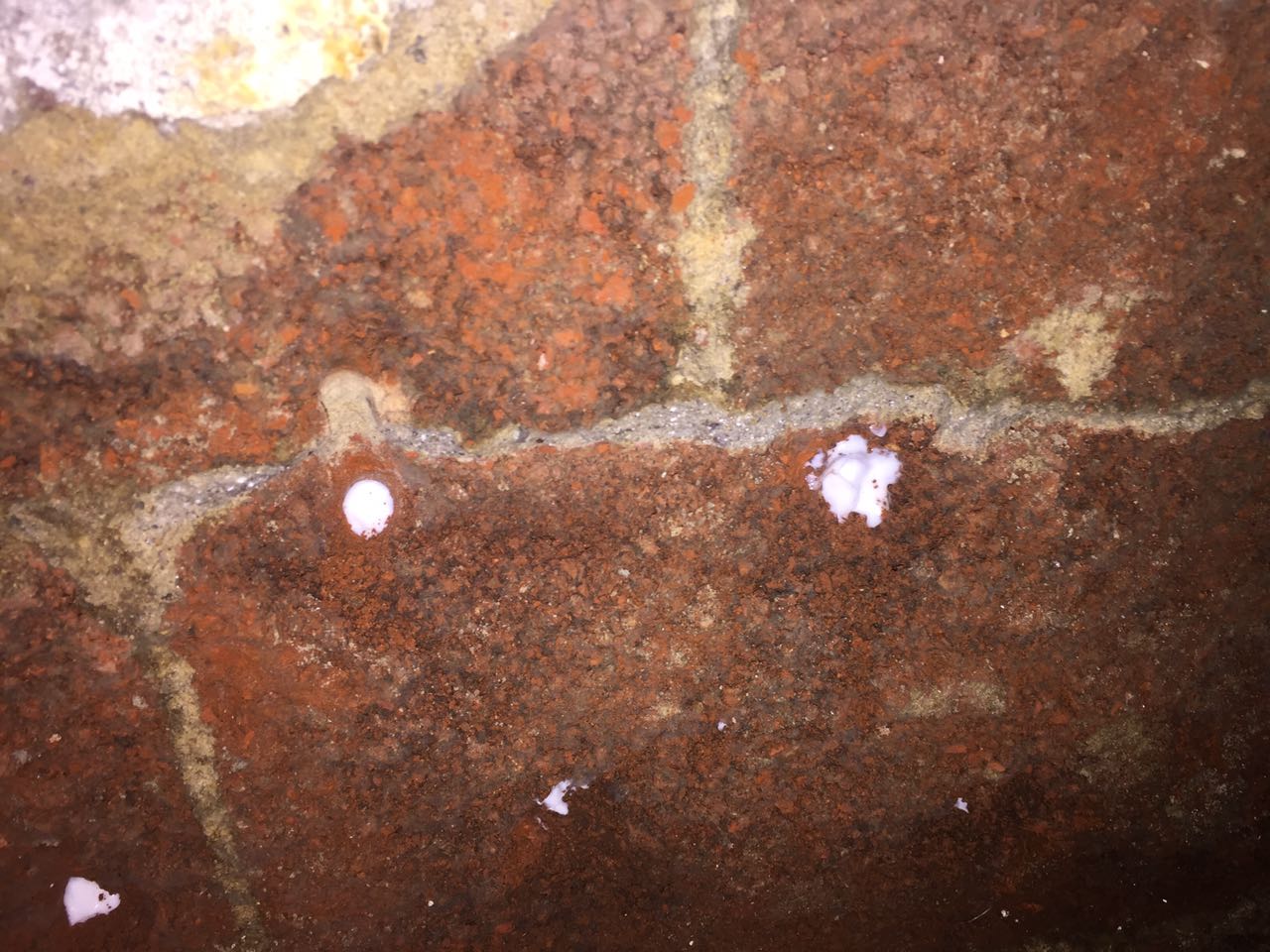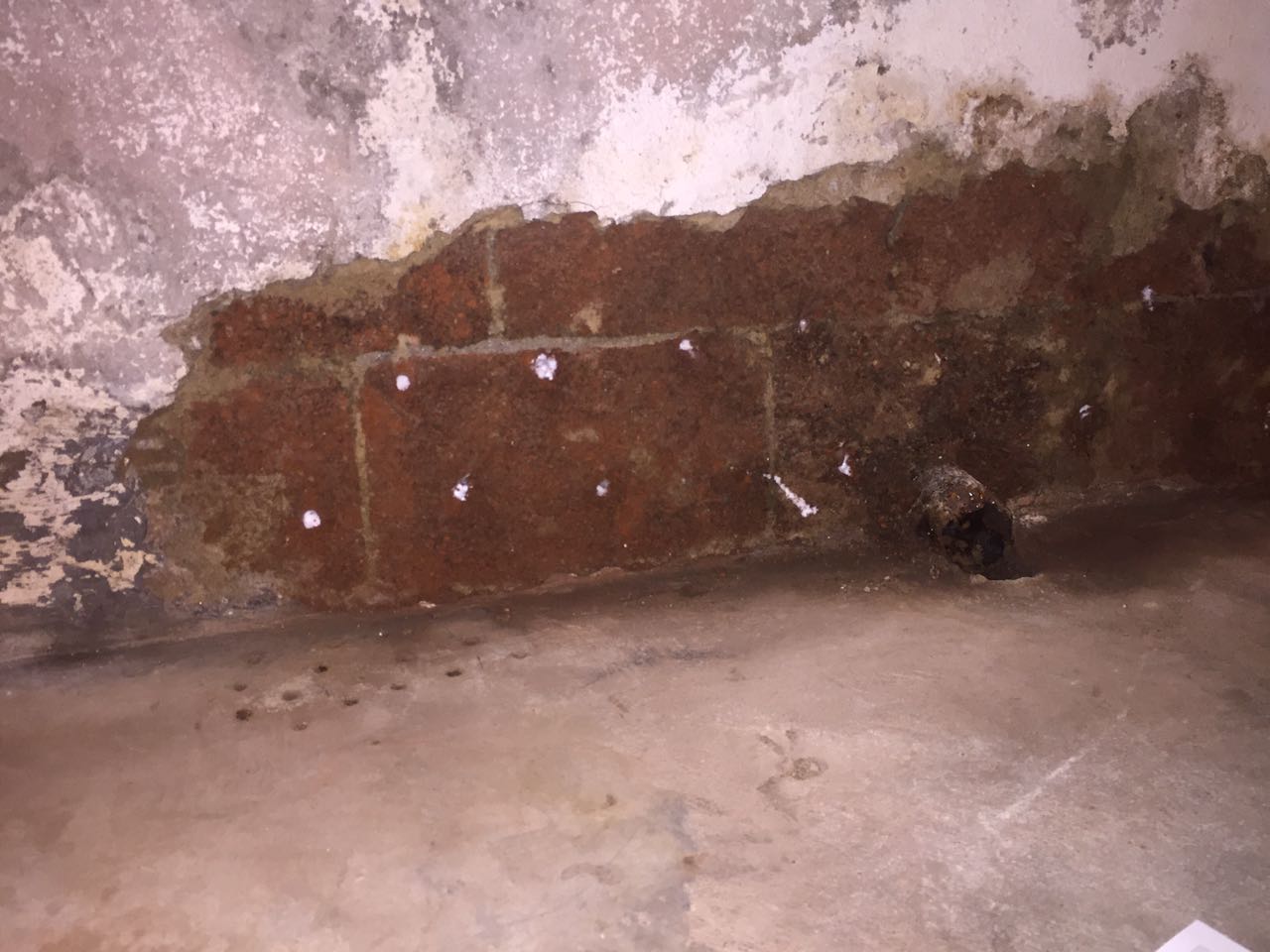 Building solidification by using new developed injection resins
The structural solidification of old masonry walls is a special challenge and "know-how" is required. Our special structure resin PT PUR Injection Resin 400 stabilizes old unstable masonry walls.
For more information please send an email to: info@proof-tec.com.